How much does it cost to develop a social media app like LinkedIn?
LinkedIn is a social media app developed especially for job seekers and professional business members. The purpose of this platform is to enable registered users to build and participate in the networks of people they recognize and advance professional with knowledge and source. In the LinkedIn app, it contains the features to create a user profile, which used to display the skills, employment history, and qualification details, that it helps to build the professional network in the community interface.
LinkedIn currently holds over 300 million users from more than 200 countries, serving more than 100 industries. As per Reid Hoffman, 35% of LinkedIn members are recruiters. The LinkedIn mobile app become famous for professionals, job seekers and students share knowledge base content on the platform and it is also one of the job portal social media app contains companies and job seekers in one platform.
So How Much does it cost to develop a social media app like LinkedIn?
Features involved in LinkedIn app development cost
Sign up/Login Writing articles Job Search
Profile Creation Profile Network Commenting
Messaging; Notifications Group participation
Are you looking to build an App like LinkedIn?
Share your requirement to Get A Free Quote
Factors that influence the cost of an app like LinkedIn
A social networking app like LinkedIn app cost varies on implementing advanced and active features on it, to perform users in the social community. The app like LinkedIn requires persuasive layout and reliable base platform to support high-level features and to store tons of information that app embraces.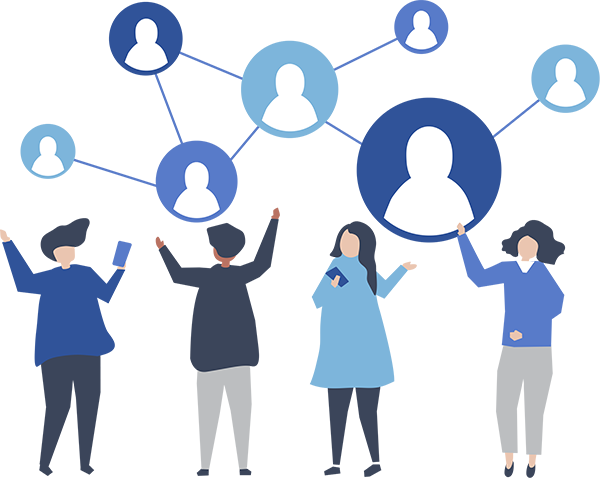 The App development cost like LinkedIn differs as per selection of different platforms; Android costs almost expensive than the iOS platform because it essentially has more methods to be tested against.
The LinkedIn App clone cost depends on the variety of sizes of the app development. The larger the size the more it requires. Being a visual social media app, it connected to have videos, images, and extracts of texts, which utilize space and lead to an escalation in costs.
The Cost estimation of an App like LinkedIn ranges on app design in a system that it draws and supports its users while being user-friendly. High-level technologies and devices need, which normally come at a higher price associated with app development.
The LinkedIn App cost differs on executing Essential features like user profiles, Barcodes and QR codes, image posting, and video posting and advanced features like data syncing, push notifications, messages etc.
The social media app cost like LinkedIn changes on evolving feature like enthusiastic users of social media sharing, messaging and conversing, a method of OTP's confirmation etc also influence the cost of building an app like this.
Lastly, The LinkedIn app development cost varies and depends on a qualified and expert developer is important as his location and expertise also affect the development of the app.
So How Much does it cost to develop a social media app like LinkedIn?
Performing a social community and successful app is an encouraging attempt and requires the administration and maintenance of experienced and qualified developers. Discuss your ideas with us and we will assist you to convert it into the mobile app. Our team of mobile app development experts will put your idea into a real app to satisfy user requests or your enterprise goals. It is crucial to concede that building an app is an associated method that needs different experiences.

To know the exact cost to develop an App like LinkedIn! Get in touch with us to know more information and avail of the best offers.